Five Minutes With: Mo Hussen, Mo and the Jungle Shelf
Last Modified 24 August 2023 |
First Added 19 July 2023
Join us as we spend five minutes behind closed doors with Mo Hussen, the bright and bold creator of the Instagram account @mo.and.the.jungle.shelf. With an inherent thirst for colour and a passion for all things green and leafy, Mo shares how his African upbringing, savvy eye for a bargain and experimental nature help shape his inspirations. Pull up a chair as Mo sheds light on challenges faced and lessons learnt when it comes to his one-of-a-kind interiors style.
So, Mo, let's kick this off with an easy one…
Q: Where did your interest in interiors begin?
A: Growing up, I was never the type of kid that was into sports. I was always more interested in colours and looking at people's houses (I'm naturally quite a nosy person!). I was always drawn to bold shades and pops of colour, and I think that's probably due to my upbringing in East Africa, where a lot of fabrics and colours are much bolder and brighter.
So, I think I've always dabbled, it's great being able to inject a bit of your personality into your own space, and it's addictive once you start.
Q: Describe your interiors style in 3 words.
A: Adventurous, unconstrained, unafraid.
Q: Your Instagram account has been inspired by your 'jungle shelf' and plants feature heavily throughout your home. Why do you think plants are so important in the home, and do you have any tips for styling them into your interiors scheme?
A: It's quite hard to explain, as plants contribute something more than just aesthetic – they really contribute to that 'feel'. They just make things seem natural, and in terms of styling, they give an air of spontaneity and really pull everything together.
You can't really go wrong when styling plants, but I like to make sure there are plenty of plants at eye level – so this might be by having them on a shelf, and trailing down, or having a tall floor plant. I also like to create pockets of green, and definitely think plants work better when they're grouped together.
Q: What other key interiors trends or styles do you enjoy using at home?
A: I'm using a lot of wood at the moment, and, of course, I'm still mixing and matching bold patterns. I'm also experimenting with more red tones lately.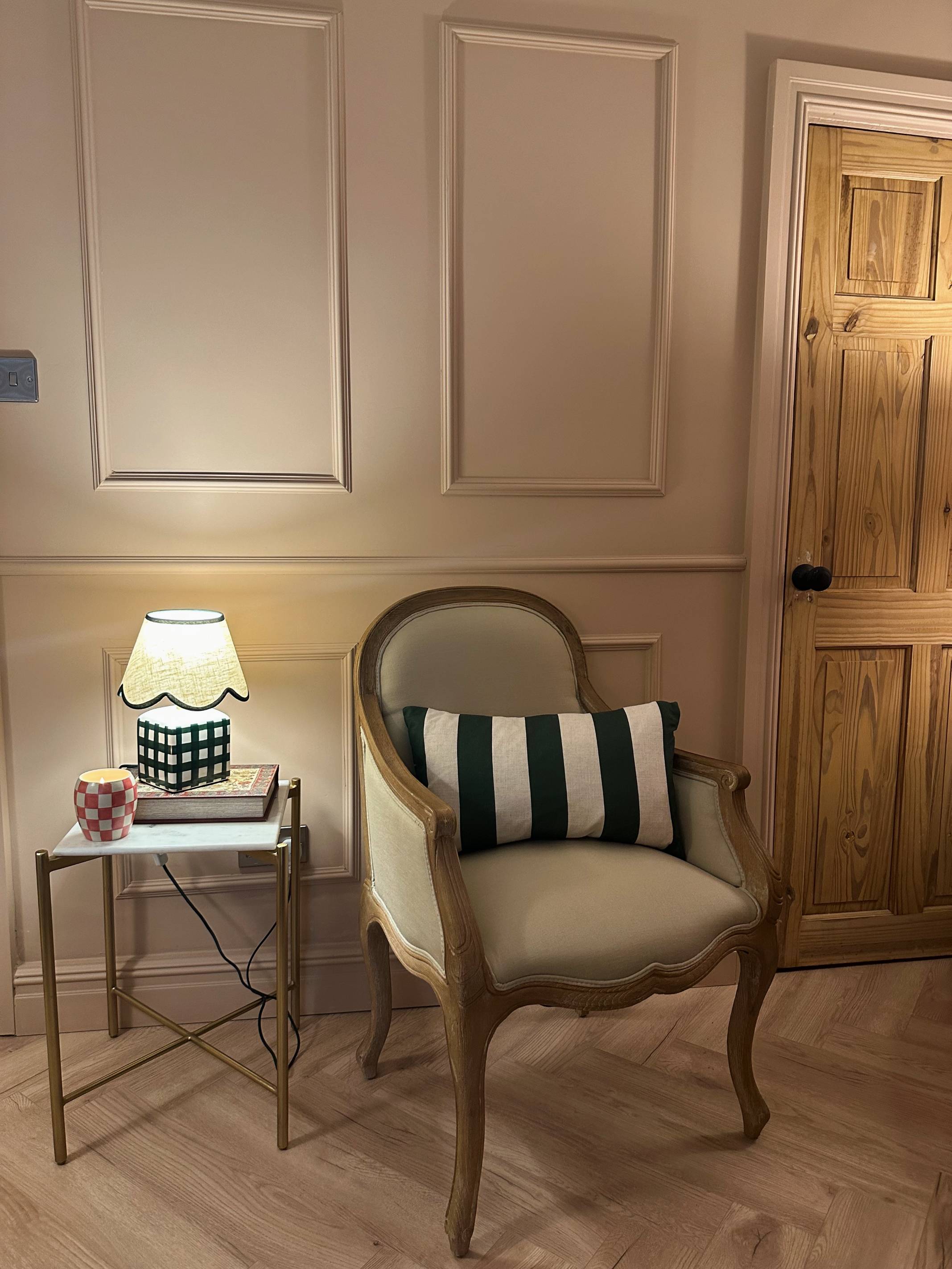 Q: Where do you find your inspiration?
A: It's a real mixed bag – I travel quite a bit, and I love checking out interiors shops in other countries. But social media is also a great place, and there are so many fantastic accounts out there that inspire me. But I also trust my gut. I'm not scared to mix and match, and equally I'm not afraid to say I've got something wrong.
Q: What is the best lesson you've learned since beginning your renovation?
A: It's cliché but shop around. For everything, big and small - I've made some massive savings over the years. And I've never been afraid to ask for a quote to be broken down into labour and materials. Don't forget about auction sites, car boot sales and repurposing things as well.
Q: Do you think the perfect home is ever 'done'? And why?
A: I think in every home, I'll always be tweaking little things. Perfection can be a moving target – what I think might be perfect one year, might not be the same the following year.
I do try to ground myself though, as it's often the case that the space we've created is something that we dreamed of for years – I think it is really important to take stock of this 'perfection' before we run off and start planning more changes. Enjoy that space that you've dreamed of. Live in the now.
Q: You've recently styled some of our furniture in your home. What's your favourite item from Feather & Black, and why?
A: It's so hard to pick as everything is just so sumptuous, all the pieces have such wonderful detail. However, my favourite piece is the Loire Console Table. I like lots of surfaces in a room, a place for plants, lamps and vases. But space is a consideration, and the half-moon shape of this table means I get that valuable space, but it takes up very little room. And there's no compromise with the style – it's got that French inspired look in the weathered oak. It's both traditional and modern. It's got the versatility as well – it'd look great in a hall, a dining room or a bedroom. But it's found its perfect spot in my living room.
Q: What do you look for when investing in quality pieces for your home?
A: I really love multifunctional pieces – rugs and throws that can be used throughout the house, chairs that'd look great in a living room or a bedroom. Drawers and dressers that'll be fantastic in any room. I also think about storage when choosing things. I like to have several pieces in each room where I can display things like books, candles, and ornaments, but it's great if I can also use that same piece as storage.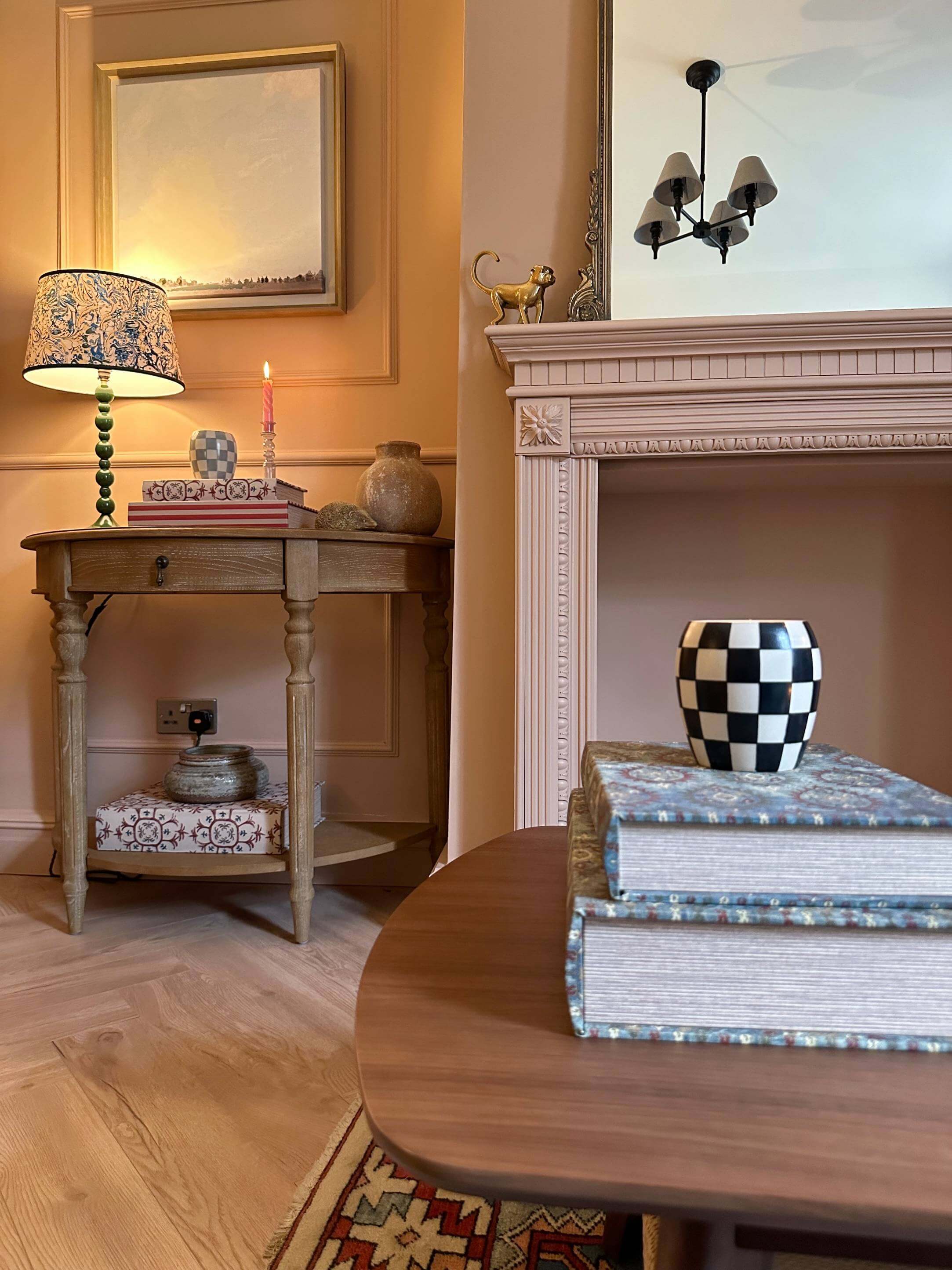 Q: What interior trend would you love to see make a comeback, or are there any current fashions you're loving at the moment?
A: There's something so deliciously retro about avocado bathroom suites and I think it'd be great to see us all depart from the standard white bathroom kit. I'm seeing lots of 60s inspired patterns and ceramics in ornaments, and it's really refreshing. I love to see lots of different patterns all together.
Q: And finally… what does your perfect morning at home look like?
A: Get up at eight, a big mug of tea, perhaps some crumpets and honey. A little bit of TV then perhaps out for a bit of a stroll.

That sounds like perfection to us, too! Discover more style secrets from our Five Minutes With series, venturing behind closed doors with our favourite creatives to uncover their interior inspiration.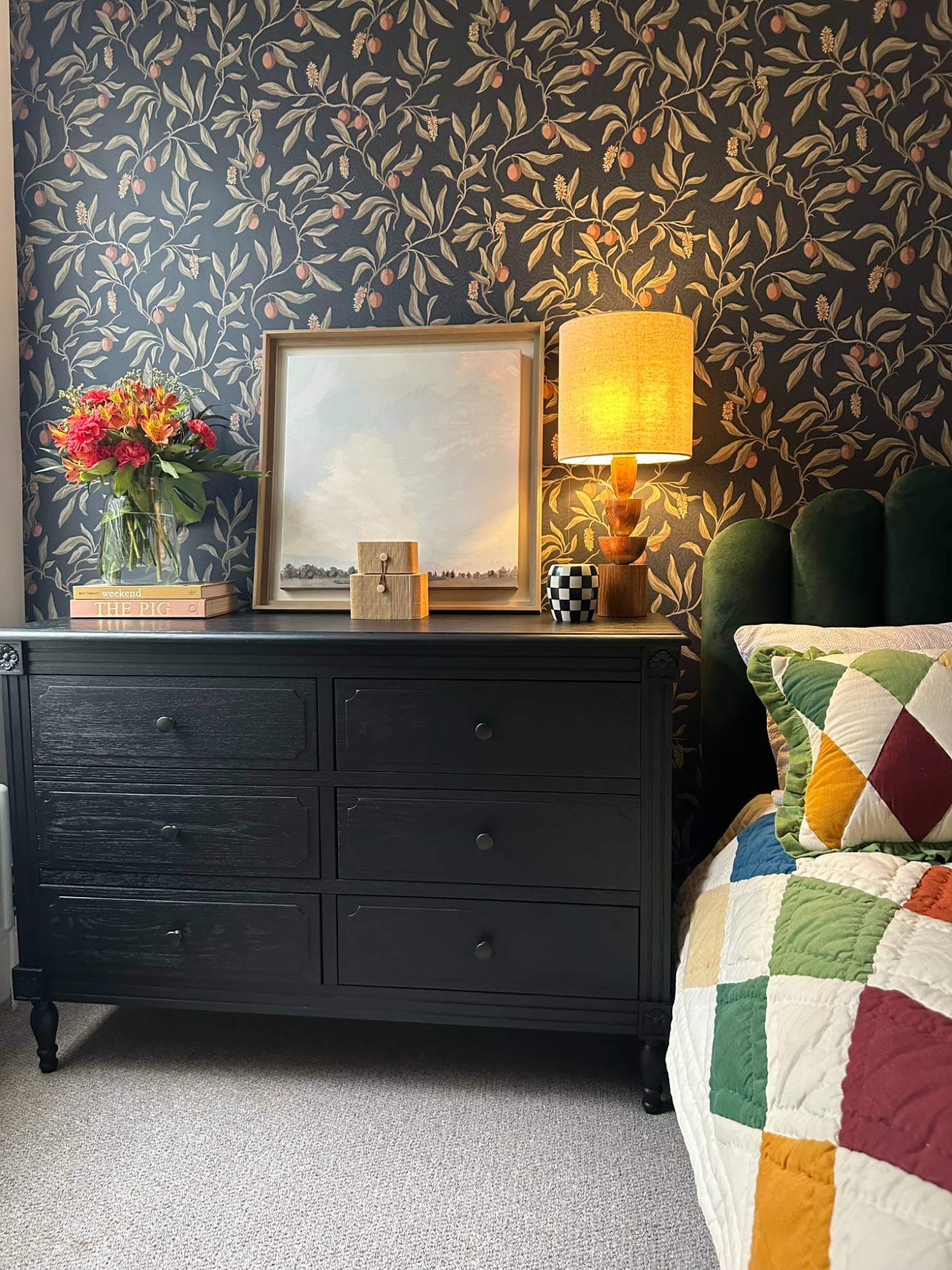 Shop Mo's Style
Related Articles